World Series Paintball Clinics
Each month World Series Paintball holds a 3 Hour clinic designed specifically for players looking to get into the sport of paintball. Learn the basics of breakouts, snap shooting, running and gunning and more. This is a structured clinic run by Victoria Vendetta Paintball Team and is not just a game between mates so make sure you're ready to get into the World's fastest growing extreme sport and take paintball to the next level.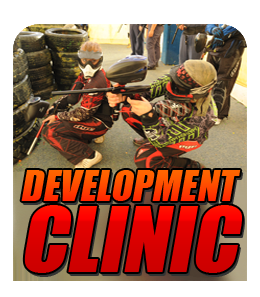 Victorian Paintball Safety Course
To be a member of a paintball club or own and operate a private paintball marker (gun), Victorian state law requires that you need to have completed a Victorian Paintball Safety Course. For more info click here. World Series Paintball runs this Course at Oakleigh. To Book Your Spot Call 1300 66 16 50.